–40%
Maxi Wine Tasting €18 per person Min 2 pers.
Tasting 5 Organical Wines
White Vernaccia 
White Vernaccia Riserva 
Chianti Colli Senesi
Red Toscana IGT
S.Gimignano DOC Vinsanto+Cantuccini 
Extravirgin Olive Oil
Pecorino,Parmigiano,Salame,Finocchiona 
Wine Cellar visit,explanation Winemaking processes
Tuscany Wine Tour San Gimignano Winery
Chianti Vernaccia Winetasting and light lunch
Wine tour guided Visit of Wine Cellar
Venue

Via Pancole, 35, San Gimignano, SI, Italia
Free parking for Cars, Minivan, Roulottes, Bus
San Gimignano 3 km, Certaldo 7km, Poggibonsi 9 km
Offered by
Azienda Agricola San Quirico di Isabella Vecchione
- Pancole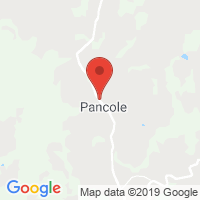 2 Reviews
| | |
| --- | --- |
| Overall rating | |
| Value | |
| Fun factor | |
Great experience - if you like wine, it's a must!
We booked our tour last minute, as we didn't have clear ideas what to do that day, just to experience something really unique in Tuscany. And we were not disappointed!

We love wine, and know quite a bit about the producing technology, however, it was still really interesting to see the whole process and hear about special Tuscan wines. They all tasted really good, and what's most important, we really had a good time in San Quirico winery.

Highly recommended!
by Gabor on 11/19/2018
Super wine taste
Great wine taste experience! Really nice guy Luigi who explained everything to us and let us start earlier then he expected us. Great wines 5 and lots of cheese and other food.

Luigi thank a lot.
Family de Theye and family Meijs

We visited on the 24th of september 2018
by Nick de Theye on 10/03/2018
More offers from this partner